Opened in 1999, Precision Auto Trans has been repairing vehicles in northern Perth with quality customer service, expert advice and over 40 years of experience dealing with drivetrain and transmission problems in vehicles.
Owner Ian and wife Cindy are eager to help you get your vehicle back on the road, with Ian having begun his career in auto repairs back in 1977 in his native Rockhampton. Moving to Perth in 1980, today Ian and his staff are able to provide automotive transmission assistance to drivers of all backgrounds.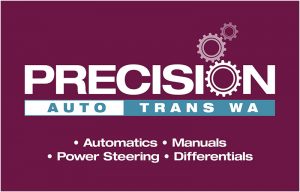 Our Services
At Precision Auto Trans we go far beyond working on just transmissions. We offer a comprehensive range of auto repairs, including:
Clutch and drivetrain servicing and repairs
Manual and automatic transmission repairs and replacement
Performance testing on transmission units
Clutch repairs and servicing
4×4 system servicing
Differential servicing and repairs
Diagnostic scans and certain auto-electrical repairs
To find out more about our services, or to book your vehicle in for repairs, get in touch with us and make a booking today!